People.
A proud team.

Our reception team
The ladies on reception are the first point of contact for anyone who calls Kepser or arrives for an appointment. They are always cheerful and greet every customer, supplier or associate with a smile. You can always expect a warm welcome! Besides welcoming visitors, our ladies on reception also find time to carry out accounting and administrative tasks.
"We are all family here at Kepser. And it's a very big family! I try to radiate that warm feeling to everyone I come into contact with every day."
- Diny Claassen, receptionist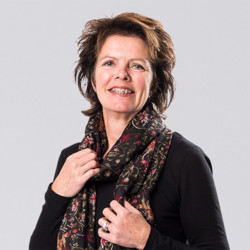 Our work planners
Looking for parts in steel, stainless steel or aluminium? For intermediate products or complete metal products? Kepser is known as a specialist in sheet metal and profile work. We make a lot of parts and products – but they all start life in the office. Here you will find the people who take care of planning, purchasing, feasibility, quality and figures.
"The first thing that we do is assess the feasibility of the customer's drawings. If we think that we can provide a better, smarter or more efficient way of doing things, then we will gladly discuss it with you."
- Ed Jacobs, work planner

Our CNC operators
Turning, milling, edge finishing and bevelling – these are all in a day's work for the skilled CNC operators at Kepser who have the latest metal working machines at their disposal. Our equipment enables us to work not only quickly but also extremely accurately, with millimetre precision. Our CNC operators are also instrumental in guaranteeing all this as they programme, maintain, set and adjust the CNC machines themselves.
"I have a set machine, the Mazak vtc-200C-II. But I also have complete freedom which means that one day I can try doing things one way and then the next day I can try something else. So I am always learning and gaining experience."
- Tom Nelissen, CNC miller

Our lathe operators
The origin of the Kepser family business brings us back to a forge where it all began back in 1958. It's nice to think that after all these years, our lathe operators and conventional welders are still the beating heart of Kepser. Aligning, welding, grinding, deburring… Our team of more than thirty lathe operators are skilled in all of these.
"I have been working at Kepser for about twenty years. The work is usually varied, I have a lot of freedom here and we all work well together as a team and always help each other out. If the stainless steel welders are under pressure, then the steel welders will step in."
- Piet Buddenberg, lathe operator

Our assemblers
Where we used to produce mainly loose (machine) parts and intermediate products, customers are increasingly looking for the whole manufacturing process to be taken off their hands. So it's only logical that our assembly team is rapidly expanding. Welding, grinding and using screws, pop rivets and bolts are all involved in the process of putting together the complete finished product. You can rely on our construction and assembly department with all their specialist knowledge and experience to take care of everything for you.
"We carry out assembly flawlessly, as well as the final quality check. We have extremely exacting standards so if something isn't quite right, we will notice it immediately. Then it will be sent back and put right."
- Tim Janssen, Mechanical fitter

Our dispatchers
At Kepser, we handle thousands of parts every day. Incoming materials, intermediate products, parts to be supplied and our own tools, for example. Fortunately, our dispatch department monitors all movements closely, making sure that the right part is always in the right place at the right time.
"Everything that goes through the plant has to go through me. We have a wide variety of parts coming in and going out. From small boxes to full trailers and everything in-between. But with Emiel in the warehouse and Tjebbe in his truck, everything is managed perfectly."
- Bart Peeters Weem, dispatch manager
"While 'Making metal matter' is our motto, it's our people who turn that into reality every day."
- Harry and Marloes Kepser